Are You A Good Fit For Our Team?
Midwest Power Washing is growing and we are currently hiring crew members! Seeking a dependable, self-motivated individual to join our team! Year-round work or excellent opportunity for college students looking for summer work. Excellent pay, shift hours vary weekly including some early mornings and late nights. Weekend shifts are required with days off during the week.
Join A Company Who Provides Excellent Customer Service
Join A Company Who Values Your Hardwork & Dedication
Join A Fast Paced, Growing, Exterior Cleaning Company
Create Positive Connections With Customers And Coworkers
Job Requirements At Midwest Power Washing LLC
Minimum Of 18 Years Of Age
To work at Midwest Power Washing LLC, individuals should be at least 18 years old with a valid US driver's license.
High-Quality Communication Skills
As a customer-focused company, Midwest Power Washing LLC values individuals who are able to communicate effectively with clients and team members to ensure that projects are completed on time and to the client's satisfaction.
Physical Fitness and Stamina
Exterior cleaning can be a physically demanding job, so individuals should be able to perform tasks such as lifting heavy objects, climbing, and standing or kneeling for extended periods of time.
Basic Knowledge of Equipment and Tools
To work at Midwest Power Washing LLC, individuals should have a good understanding of the equipment and tools used in the exterior cleaning industry, and be able to safely and effectively operate them.
Attention to Detail
Midwest Power Washing LLC values individuals who have a keen eye for detail and are committed to delivering high-quality work that meets the company's standards.
Willing To Work Outside In All The Elements
Exterior Cleaning often involves working outside in a variety of elements so individuals that are seeking this position need to be acclimated to those working conditions.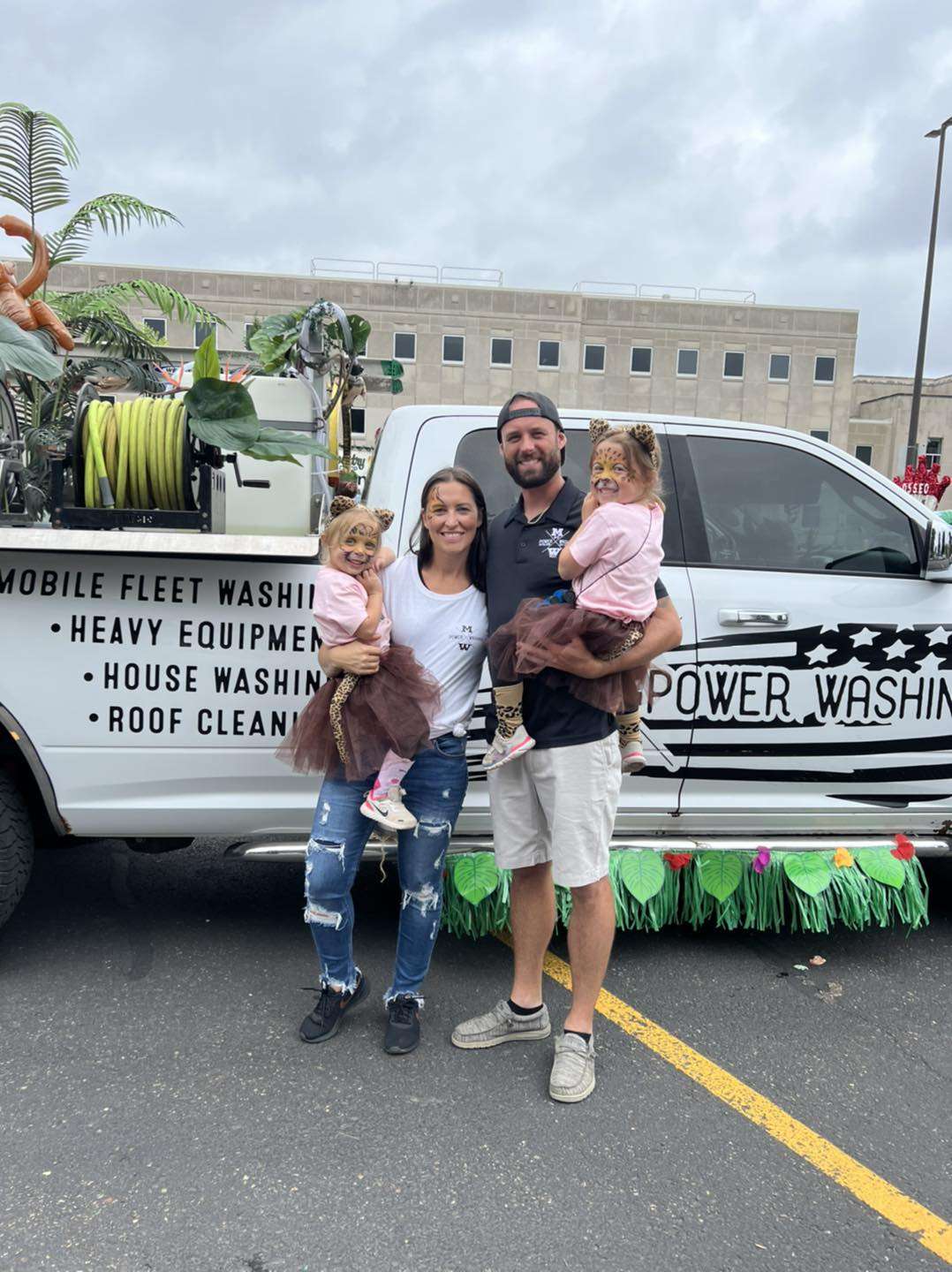 Start Your Application Process!